Chikyu Shallow Core Program: SCORE
What is SCORE
The Chikyu Shallow Core Program (SCORE) is a program that takes advantage of opportunities for the Deep-sea Scientific Drilling Vessel "Chikyu" to go out to sea on scientific drilling expeditions other than IODP and test cruise. J-DESC calls for proposals from J-DESC members for piston coring up to 100 meters below the seafloor that can be implemented in a short period of time.
Proposals are evaluated by the Science Promotion Expert Committee of IODP Section for their scientific significance, and those that are recognized as excellent drilling proposals are recommended to JAMSTEC. JAMSTEC will select feasible drilling proposals from the recommended drilling proposals and implement the drilling.
SCORE is a collaborative program between JAMSTEC, which operates the "Chikyu", and J-DESC.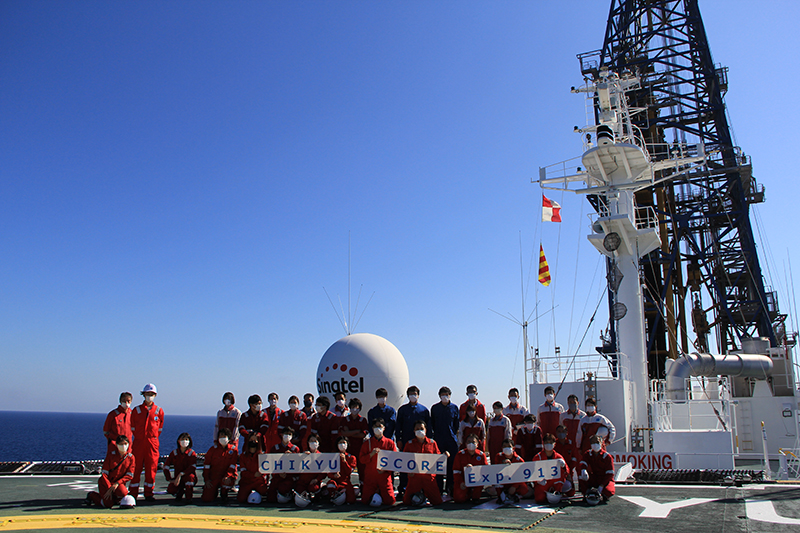 Students Onboard Program @SCORE
Graduate students of J-DESC members can participate in SCORE expeditions. There is a call for applications once a year. Applicants will be evaluated and listed as potential member of SCORE science party. Once the implementation of SCORE expedition is determined, Chief scientist will select the onboard students from the list.
When selected students are on board, they will be engaged in the onboard work as a member of science party, same as other onboard scientists, under the supervision and guidance of the Chief scientist.
SCORE is good opportunity for Japanese graduate students to experience drilling expedition because the SCORE is relatively short, about one week, and conducted by Japan's Chikyu. It is expected that SCORE will be a first step for graduate students who are interested in earth drilling science to participate in the IODP expeditions.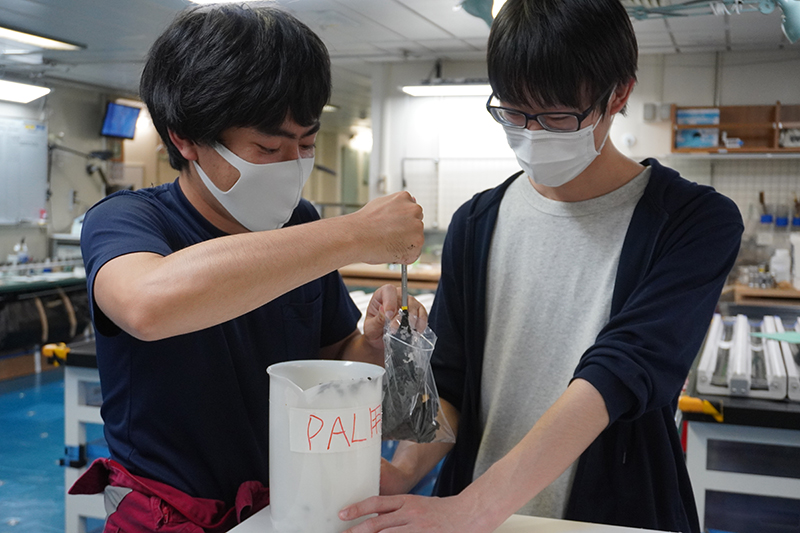 SCORE Proposals